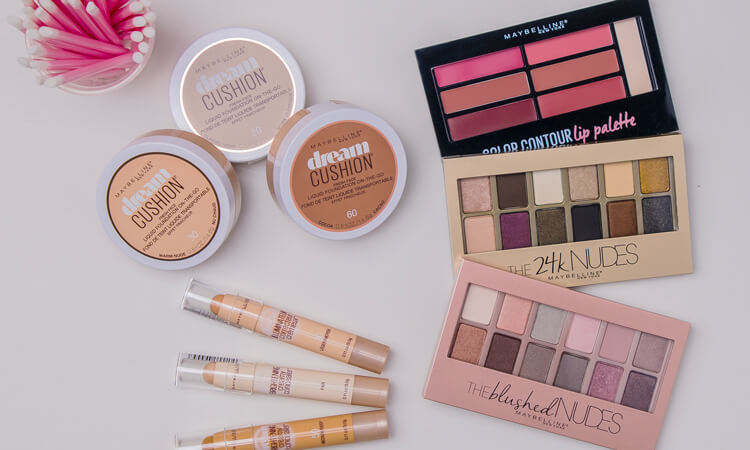 Maybelline make no secret of their opposition to animal testing. Unfortunately, this does not make Maybelline cruelty-free.
Even though there are strict laws against animal testing, there is no government-sanctioned cruelty-free label. Which makes it a complex situation for the self-proclaimed number one cosmetics brand globally.
Is Maybelline cruelty-free? No.
Is Maybelline cruelty free? Let's take a deeper look.
L'Oréal – The Parent Company
Many of the companies that fall under the conglomerate L'Oréal USA Inc have adopted a cruelty-free approach.
Unfortunately, Maybelline is not one of them.
L'Oréal no longer tests on animals. It isn't news as they strictly banned it in 1989. If you're wondering, this is 14 years before EU regulatory authorities demanded it. The only exception is where animal testing is required by law.
"For over 30 years, L'Oréal has been reconstructing human skin models in laboratories to elaborate safety tests in vitro that don't involve animals." – L'Oréal Paris
Being at the forefront of alternative testing, you'd expect them to be at the very top of PETA's list of cruelty-free and vegan companies.
In China, the testing of beauty products is still required by law. This includes the L'Oréal brands that are sold in China.
They might not be shooting the gun themselves, but they pay scientists in China to do it.
Why Is Maybelline Not Cruelty-Free?
The parent brand that owns Maybelline makes use of third-party testing. Usually, this wouldn't get you on the naughty list—but they have adopted L'Oréal's animal testing policies.
They're all for testing alternatives, but unfortunately, they sell their products in China. It's the only country in the world where the law requires testing on animals for safety or regulatory purposes.
As of 2021, the personal care and cosmetics market in this territory is worth over US$40 billion. Forecasts predict that it'll become the largest market in the world within the next five years.
It's no wonder cosmetics brands such as Maybelline still sell in mainland China. They've traded their cruelty-free standing for a hefty pocket lining.
Does Maybelline Test on Animals in 2023?
No, but they pay for third-party testing where regulatory authorities require it—putting them in the same boat as any company that tests on animals.
This is one of those instances where you have to read the fine print.
There is some good news that might see Maybelline lose their place on the naughty list.
As of January 2021, China has significantly modernized its regulations regarding animal testing laws, and imported ordinary cosmetics no longer require animal testing.
'Special' cosmetics still require animal testing in mainland China. This includes the following products:
Hair and skin coloring agents
Perming chemicals
Anti-hair loss
Children's products
Sun protection products
Any cosmetics that claim new effects
This means that Maybelline products such as the Instant Age Rewind Concealer could now be considered cruelty-free.
Unfortunately, they'll only make it onto PETA's 'do not test' list once they can prove that none of their products undergo animal testing anywhere in the world.
Are They Doing Anything to Offset Third-Party Testing?
Maybelline and its parent company are working alongside Chinese authorities and scientists to have cruelty-free alternatives approved in the country.
The idea is to work towards recognizing these substitute tests and abolishing animal tests for good.
The company opened an Episkin Centre in Shanghai in 2014, which produces reconstructed skins. The labs use these skins for safety testing in vitro instead of animals.
Given the 2021 change in regulations, this center might soon see an increase in training and orders.
Cruelty-Free Certifications
Independent programs help conscientious buyers to determine who to use and lose.
Let's take a look at how these programs determine who may carry their labeling:
Brands may test neither product nor ingredients on animals.
Third-party testing is a no-no.
Suppliers may not test on animals.
Companies may not sell in a region where the law requires animal testing, such as China.
The company must sign a pledge to signify that they are against animal cruelty.
Leaping Bunny
The Leaping Bunny Program has been around since 1996. The Coalition operates it for Consumer Information on Cosmetics and aids in bringing conscientious consumers and cruelty-free companies together.
Per its Corporate Standard of Compassion for Animals, companies have to pledge to end animal testing through all stages of product development. It includes the ingredients used and the final product.
To become a Leaping Bunny Certified brand, the company must be open to third-party audits.
The critical requirement that sets Leaping Bunny apart is that companies have to recommit remaining free of animal testing annually.
Unfortunately, Maybelline does not leave bunnies leaping.
PETA – Beauty Without Bunnies
Beauty Without Bunnies is PETA's cruelty-free certification program. It's been around since 1987—helping compassionate shoppers to make the right choice.
The companies featured on this list are all either test-free or vegan or both.
Being certified under either of these categories is completely free.
Once the company is approved, it can use one of PETA's logos. Use of the logo comes at a once-off licensing fee of $350.
You might have noticed that no Maybelline products sport this logo. No, it's not a branding choice—they're not on the list.
Choose Cruelty Free
Australian consumers look to Choose Cruelty Free (CCF) when they're unsure about a company's cruelty-free standing.
Applying for the certification only costs $100 and lasts as long as the company upholds cruelty-free standards.
CCF investigates the entire supply chain, the parent company, manufacturers, and suppliers before approving a brand or company.
"We certify based on the five years (or +) rolling rule whereby all products and ingredients must be free of animal testing by the applying brand, owning company, contract manufactures, ingredient suppliers, and anyone acting on their behalf for five years."– Choose Cruelty Free
Brands that sell in countries that legally require animal testing—such as China—can not be certified by CCF.
Maybelline isn't sporting this logo either.
Be A Conscientious Shopper
The bottom line is that any company that condones any form of animal testing, whether it be on ingredients or the end product, can't be cruelty-free and vegan.
The first step to becoming a conscientious shopper is to sign this cruelty-free pledge by PETA.
Just because beauty brands don't have the logo on their packaging doesn't mean they test ingredients on animals. Some brands will skip the symbol to avoid paying the licensing for it. If you're unsure, do some research.
This list of cruelty-free and vegan brands by Caring Consumer is a great place to start.